Learning a new language is kind of like losing or gaining weight: we want to see results ASAP. Even better—we want to see results now. Yesterday was too late.
That, my dear friend, won't happen. Not even if you pull three all-nighters in a row in an attempt to learn 1000 new words in three days. Not even if you refuse to speak other languages and expose yourself to an ungodly amount of Czech TV and YouTube videos.
So how long does it take to learn Czech?
Let me put it this way: It depends on what your goal is.
Duh, obvi, right?
Do you want to be able to order the right food on the menu or ask about specific ingredients? (Very important if you have food allergies or an intolerance…or if you really, REALLY can't stand mushrooms, and spotting them on your plate would ruin your whole trip to Prague.)
Do you just need to get by and understand some basic, everyday phrases? Is your biggest fear using the wrong tense or saying "Goodnight" at ten in the morning?
Are you actually taking this VERY seriously and want to become fluent? Sky's the limit!
Finally, are there any tips and tricks on how to learn Czech faster?
That (and more) is the topic of this article!
Table of Contents
Beginner Level
I know I'm going to sound super-annoying, but…there's no straight answer to this (very frequently) asked question.
Think about it this way: How long did it take you to learn your mother tongue? You probably weren't flaunting it within a couple of weeks, right? I've got great news for you, though: It's not going to take years to learn Czech. And you can make the process fun by using the right methods and resources.
Read on.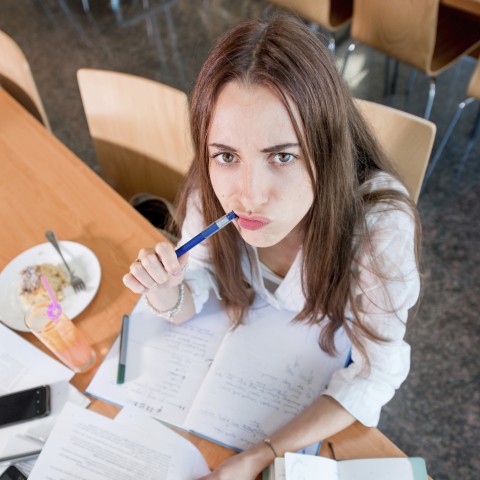 The right learning method will speed up your progress.
Beginner Level: What Exactly Does That Mean?
You can ask a few basic questions, such as what time it is or where the restroom is located. 
You know how to greet people appropriately.
You can introduce yourself (your name, age, job, etc.).
You know how to use tenses. (Past, present, and future—see? This is MUCH easier than in English.)
Your vocabulary is limited, but you're able to participate in conversations.
You typically make quite a lot of mistakes (and that's okay, take them as an opportunity to learn and grow).
By international standards, this level is called A1 or A2.
How Many Hours Does it Take to Achieve a Beginner Level in Czech?
Generally speaking, you're going to spend around 480 hours playing with flashcards, studying grammar, and memorizing vocabulary.
If you have the time and can treat yourself to full-time study, you will learn Czech in about 12 weeks.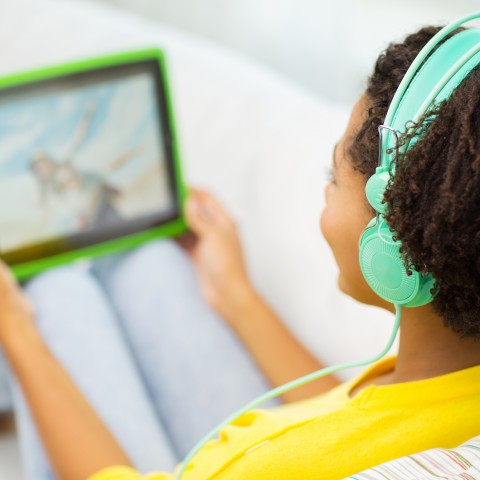 Use different learning techniques and don't underestimate the power of Netflix and YouTube!
Intermediate Level
You should reach the intermediate level in about 720 hours or 24 weeks. However, if you're not a complete beginner, you'll probably make progress much faster. It all depends on your dedication. 
As a B1-B2 Czech speaker:
You understand the main topics of a conversation, given the vocabulary and grammar aren't overly complicated or specific (and that you're familiar with the topic).
Daily interactions in Czech are a breeze. You order food and engage in conversations about the weather, your family, hobbies, or work with ease.
You're aware that it probably wouldn't be the best idea to start writing your first novel in Czech, but you can compose an email just fine, even if it's a work thing that has to sound professional.
Advanced Level 
This level will take around 44 weeks or 1100 hours to achieve. Whoa! This is C1-C2, guys!
At this level:
You're pretty much fluent. You're confident and use the language freely, without major errors.
Your vocabulary and grammar skills are strong.
You have complete control over the language.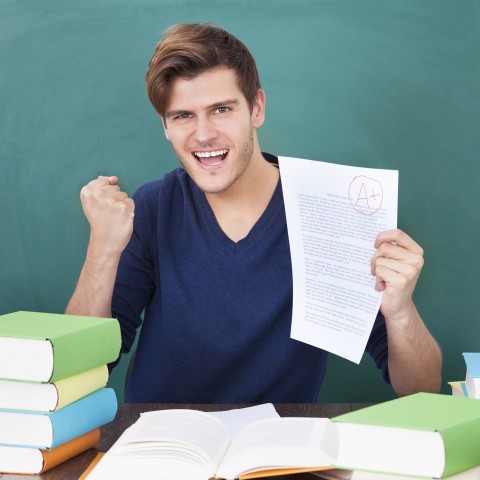 Diligence is the mother of success!
Do You Want to Learn Czech Fast? Start Here.
How long it takes to learn Czech depends on a number of factors, such as your learning methods and your dedication. 
First of all, you should consider how much time you can allocate to studying Czech. Don't push yourself too hard, and set realistic goals. Huge expectations might lead to disappointment. Remember: Slow and steady wins the race, and sometimes it's better to relax instead of pushing harder.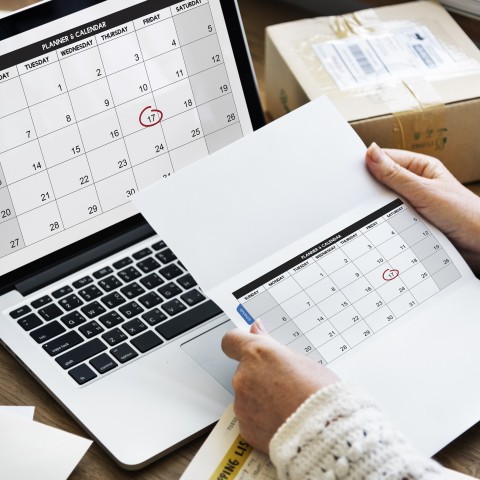 Studying at the same time every day will help you make it a habit.
➢ Set realistic expectations. One hour a day is plenty.
What's your motivation? Are you learning the language just for fun or do you have an actual goal that you want to reach? You know, motivation actually dries out, no matter how strong it is at first. Habits last forever.
➢ Make studying Czech a habit.
Set a reminder on your phone if needed. Train your language learning muscles. It's all about your commitment, not your motivation.
English and Czech have literally nothing in common. Czech is a phonetic language—it's pronounced the way it's written. English is not. Also, Czech rules for word order are very loose and rely on context, voice, and declension. That brings us to…
➢ Do not compare English and Czech.
I've witnessed this many times, and I guess it's pretty understandable, but also useless. When you're learning Czech grammar or trying to pronounce a new word, forget that English even exists. Learn like little kids do—without bias or expectations.
➢ What's your preferred way of learning?
Are you highly competitive or do you just enjoy company? Do you prefer to study early in the morning or at night? Your learning method will play an important role in your progress. Choose your favorite one, stick to it, and mix it up from time to time.
It would be a good idea to attend a class at least once a week (Zoom classes work too!), and use a free online resource daily—this could be an app or an online class. And no, you don't have to travel all the way to the Czech Republic to learn the language. You can learn Czech online effectively and fast.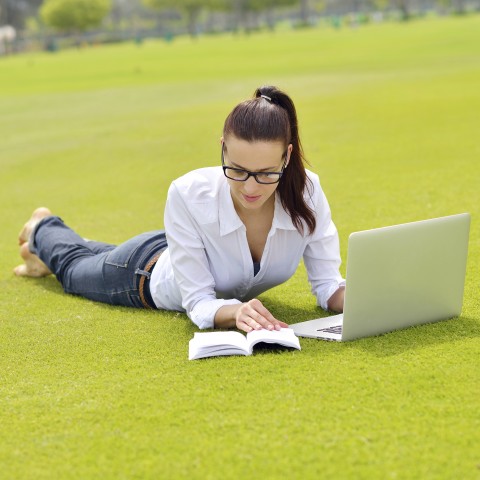 Are you a visual, auditory, or linguistic learner? The right learning method will help you make progress faster.
Learn Czech Faster: Practical Tips and Tricks
Tips for visual learners:
You're a visual learner if you doodle while studying, you recall pictures and diagrams easily, and you often close your eyes and "visualize" information rather than trying to remember it.
Definitely use vocabulary flashcards and put pictures on them. I swear this works like magic. Trust me, you don't have to be a graphic designer with a degree in Fine Arts to put together a decent-looking flashcard using an online tool. Use colors, fonts, and pics that work for you, spike your imagination, and are pleasing to look at (for you).
Pairing words with moving images or gestures works great, too. I highly recommend watching educational shows for kids – you'll benefit from the colorful schemes and lots of pictures, as well as the simple vocabulary.
Tips for auditory learners:
If you like to repeat what you've just read or pick up new words from songs or podcasts without even trying, there's a good chance you're an auditory learner.
Don't be afraid to talk to native speakers and participate in conversations as much as you can.
Tips for linguistic learners:
If you like to read, easily remember information you've seen on paper/screen, often take detailed notes, and perhaps like to write essays and other assignments, you might be a linguistic learner.
Read comic books in Czech. The vocabulary will be pretty easy and you'll get your word fix as well.
Switch on the subtitles while watching Netflix or YouTube videos in Czech. Trust me, this makes a world of a difference.
Tips for everyone:
Google Play and Apple Store will shower you with a variety of apps. Don't underestimate their power. Even the laziest learners might get bored on the train or while waiting in a deserted café for it to stop raining. Plus, they're fun, and some of them will work on your phone AND Kindle!
Take online Czech classes. They're great for busy people! You can study in your bed and they never dry up. You can learn Czech fast and free with CzechClass101. It's a gorgeous playground full of extensive vocabulary lists, lists of Czech phrases, audio and video lessons with transcripts, and flashcards—we even have a YouTube channel. If you want to study offline, no problem. You can download our lessons and use them on a plane or in the middle of the woods. Look at this online lesson for beginners; it has all you need to start learning Czech—audio, transcript, and vocabulary—and the tenses and grammar are explained in detail!
Watch Czech TV shows or YouTube channels, preferably with subtitles on, so that you can work on your spelling.
Get yourself a nice Czech girlfriend or boyfriend. Okay, "just" a friend (or a pen pal). This could help you improve your written Czech and writing skills in general.
How CzechClass101.com Helps You Learn Czech in a Fun Way
That's it, guys! I hope you enjoyed this article and learned something new!
If you're taking your Czech studies seriously, you might grab a Czech grammar book or learn online (the latter of which is way more convenient).
CzechClass101.com will make learning Czech easy, exciting, and fun. With us, it's not about endless memorizing or thick textbooks. Learn Czech with us and make progress faster than you could imagine!
What can you find here?
Sign up now, it's free!
One last thing: Let us know in the comments if this article helped you, and share your favorite learning tips. Let's get in touch!