Taking a Czech language test or exam is a decision that might change your entire life.
Let's get a bit touchy-feely and personal, shall we? 
My long story short: "Oh, maybe I want to be a translator or something, what do I do? Okay, apparently I need a certificate…when's the next exam date? In a few weeks? Cool! Erm… How am I supposed to learn all this stuff in three weeks?" -> Daily panic attacks and lots of crying in the shower (figuratively speaking). -> Passed the exam. -> Works as a freelance translator and writer, currently sitting on a couch thousands of miles away from home, and writing an article on how to pass a Czech language test.
See? It's doable, even if you don't have the time (or money) for a specialized prep course.
A language exam is not as bad as it might seem. First of all, it's just a Czech test. You're not putting your pet's life at risk, the world won't stop spinning, your mom will love you no matter what, and there will be lots of new Marvel movies—no matter the result.
Of course, you want to pass. And maybe your ambitions are even higher. Maybe you want to ROCK! You don't need a magic pill or superpowers. You just need to study, keep positive, and believe in yourself.
In this guide, we'll explain everything you need to know for smooth sailing: Where to apply, how to prepare for the Czech Language Certificate Exam (CCE), and how to ace your test without losing faith in life.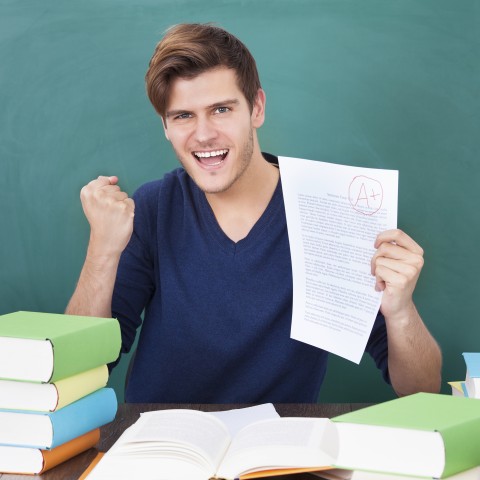 Nail your CCE with CzechClass101!
Table of Contents
1. Who Should Take it and How to Apply
The Czech Language Certificate Exam (CCE) was developed by the Institute for Language and Preparatory Studies of Charles University in Prague. If you're a non-EU citizen applying for a permanent residence, you're going to have to go through this, friend. Thus, it's sometimes called the "Czech citizenship test."
To pass, your communication skills must reach the required B1 language proficiency level under the Common European Framework of Reference for Languages (CEFR). 
You might want to consider getting the certificate even if you're not after a permanent residence in the Czech Republic. Some employers might want to see proof of your language proficiency, too. Speaking from personal experience, Czech employers love certificates and diplomas the way that businesses in English-speaking countries adore references.
Last but not least: a CCE certificate might also help you with the university application process if you're looking to study in the Czech Republic.

Not sure if you need to put yourself through this? Check out the Ministry of the Czech Republic website.
A- CCE Test Registration
Yay for modern technology! 
You can register online. Just fill out an application form on the ILPS CU website and submit.
It's possible to take the CCE exam in the Czech Republic (Prague and Brno), and in more than fifteen other countries around the world. 
➢ You'll need to enroll at least three weeks before the exam (or by the date set by the foreign examination center if you're going to take the exam abroad).
➢ You'll also need to pay the fee two weeks before your exam date.
➢ You can select your exam venue and date in the application form.
For a complete list of countries and fees, check out this section of the official website.
B- Exam Structure
The CCE exam tests your reading comprehension, listening comprehension, and writing skills. The oral part of the exam tests your speaking abilities.
The CCE exam has five parts:
1. Reading Comprehension 
2. Listening Comprehension
3. Grammar/Lexical Text
4. Writing
5. Speaking
You can find more info on the official website.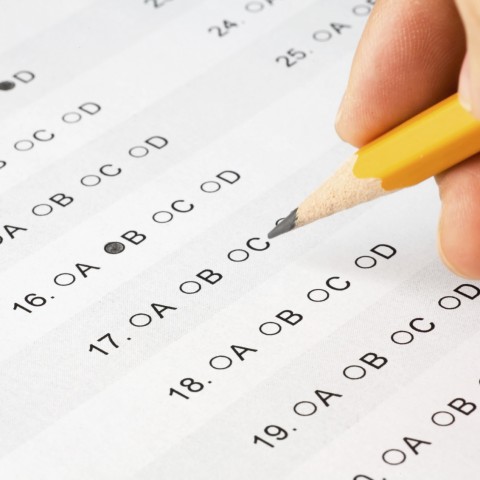 For the speaking part, you work in pairs. During the tests—you're on your own, buddy.
C- Levels of Proficiency
The CCE has five levels of Czech proficiency, corresponding with those of the Common European Framework of Reference for Languages (CEFR):
CCE–A1: Beginner. This exam tests your ability to understand and use basic expressions and phrases (you're able to introduce yourself and interact in the Czech language at a slow pace).
CCE–A2: Lower-intermediate. At this level, you can understand more-complex sentences and frequently used expressions and phrases. You're also able to communicate and describe things using simple terms.
CCE–B1: Intermediate level. You're able to communicate, as well as describe events and experiences in Czech.
CCE–B2: Upper-intermediate. You're a "confident Czech speaker." You're able to understand more-complex content related to your field and speak Czech without any huge effort or preparation.
CCE–C1: Advanced. Longer and complex interactions are a piece of cake for you. You're able to use Czech for social, academic, or professional situations.
➢ The Czech CCE–B2 and CCE–C1 exams are recognized for demonstrating the language skills of individuals applying for employment in the Czech Republic.
➢ At each of the five proficiency levels, the Czech Language Certificate Exam tests candidates' communicative proficiency with the criteria stated in the CEFR.
D- Results: Did I Pass?
The results for your CCE exam will be posted online within thirty days. The certificate will be mailed to you within seven weeks following your exam.
➢ In order to pass, you need to get a score of at least 60% overall AND at least 60% in each of the five parts.
2. A Closer Look at the Czech Language Certificate Exam
In the following sections, I'll outline what you can expect to see in each part of this Czech language proficiency test. 
A- Introduction to the Listening Section
| | | |
| --- | --- | --- |
| Proficiency | Time | Tasks |
| A1 | 20-25 minutes | 4 tasks in totalMultiple-choiceMatching  |
| A2 | 20-25 minutes | 4 tasks in totalTrue/FalseMultiple-choiceMatching  |
| B1 | 35-40 minutes | 4 tasks in totalMatchingMultiple-choiceTrue/False |
| B2 | 40-45 minutes | 4 tasks in totalMatchingMultiple-choiceTrue/False |
| C1 | 50-55 minutes | 4 tasks in totalMatchingMultiple matchingMultiple-choiceTrue/False |
➢ The audio is played twice.
Listening is often the most dreaded part of the Czech language test, and listening comprehension is considered the hardest skill to develop.
How can you be sure to pass this part of the test, then?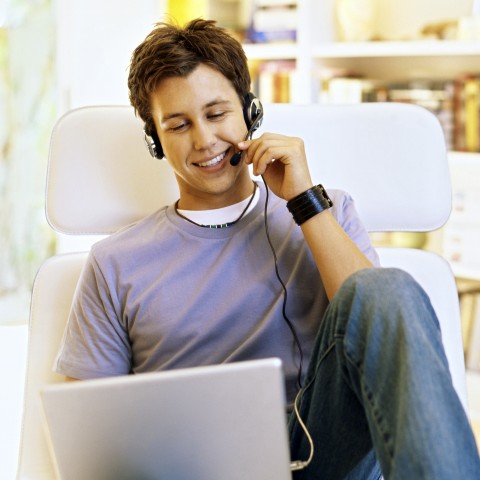 Practice active listening daily!
Nail It!
Before the Exam:
Prepare. People often recommend listening to or watching movies in your target language (with or without subtitles). However, passive listening isn't enough, and it won't get you anywhere. You need to LISTEN. Put a movie/podcast/YouTube video on, grab a piece of paper, and focus. Twenty minutes a day will make a huge difference.
Start with a topic that you're interested in. This can be anything you like—watch make-up tutorials on YouTube if that's your thing; watch fishing videos, cooking shows…you need to be engaged.
Start with audio/video that's quite easy for you to understand. After a few days, move on to another level that's a little bit above yours—this is very important. In order to make progress, you NEED to challenge yourself, regardless of whether you're going to take the A1 or C1 Czech test level.
Another great option is talking to native speakers (I can't recommend this enough).
Practice listening at slow, moderate, and fast speeds. Try this video for beginners (great for A1 and A2).
Write down words, phrases, and idioms you don't understand and memorize them.
During the Exam:
Focus on the big picture and save details for later. Try to get a good grasp of the context and message the first time the audio is played. The second time, figure out the rest.
Be alert. Don't forget that you can't rewind.
Jot down notes. Write down the topic and core points (you can use your exam sheets for this).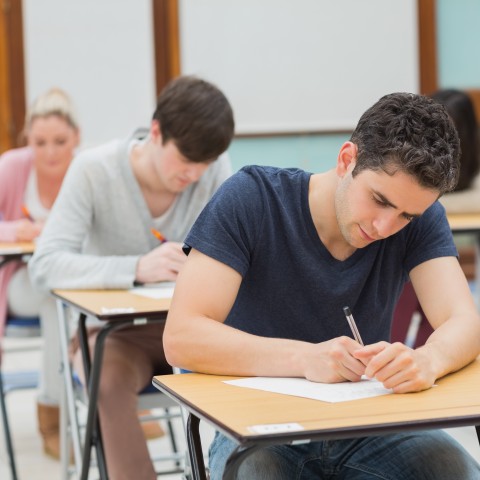 B- Introduction to the Reading Section
| | | |
| --- | --- | --- |
| Proficiency | Time | Tasks |
| A1 | (+ Writing) 60 minutes | 6 tasks in total (10-80 words)2 writing tasks (20 and 20-30 words) |
| A2 | 45 minutes | 4 tasks in total (80-170 words)True/False and multiple-choice |
| B1 | 50 minutes | 4 tasks in totalTrue/False |
| B2 | 50 minutes | 4 tasks in totalTrue/FalseMatching |
| C1 | 60 minutes | 4 tasks in totalTrue/FalseMatchingMultiple matching |
Nail It!
Before the Exam:
Remember that this isn't just about reading—it's about comprehension. Don't focus on individual words and literal meanings; try to find the core message and emotions.
Practice the timing. Your attention likely dwindles (or even disappears) after a certain amount of time. Try to push yourself by adding a couple of minutes every time you read.
Work on your vocabulary (I'm gonna say this a lot, for a good reason!). Write down words you don't know, and memorize them. You can use our Vocab Builder.
Read articles, magazines, books, and subtitles. Try our Reading Lesson for Intermediate or Beginner Czech learners. We also have a great Reading Guide for ya.
During the Exam:
Read the text first. Focus.
After that, read the questions. 
If you get lost or confused, summarize what you've read so far. Skim through the text and look for the context.
For the A1 Czech language test, you should spend no more than 35 minutes on the reading. Then, move on to the writing part (25 minutes).
C- Introduction to the Writing Section
| | | |
| --- | --- | --- |
| Proficiency | Time | Tasks |
| A1 | Included in the Reading Comprehension part | – |
| A2 | 40 minutes | 2 tasks |
| B1 | 60 minutes | 2 tasks |
| B2 | 80 minutes | 2 tasks |
| C1 | 90 minutes | 2 tasks |
Writing might be tricky for you. Trust me, at the time of my exam, I was a seasoned writer (with a degree in journalism), my English was okay, but the writing task was a pain for me. This is because I wasn't used to writing by hand, and I didn't spend enough time practicing.
Learn from my mistakes!
Nail It!
Before the Exam:
Practice the timing. This is very important, and I wish I hadn't slacked on this. Find a topic, hit the Start button or your stopwatch, and get to work.
Read! This will help you get accustomed to various sentence structures, and improve your vocabulary and spelling.
Learn proper punctuation. The punctuation in Czech and English is very different. You don't want to lose points on periods and commas, do you?
Start with simple, short pieces. When you feel comfortable enough, move up to more complex texts. We have a great guide on How to Write 1000 Czech Words in 5 Minutes a Day that will help you get started. Check it out:
During the Exam:
Read the instructions twice. I know way too many people who failed an exam just because they didn't read (and follow) the guidelines.
Start with an outline.
Use as much vocabulary and grammar elements as you can. You want to show off—if you have it, flaunt it. But…
…if you get super-nervous, keep your pieces short and coherent.
Make sure you have enough time to review your work—five minutes should be enough. This is especially important if you're taking the Czech B1 exam or higher.
D- Introduction to the Speaking Section
| | | |
| --- | --- | --- |
| Proficiency | Time | Tasks |
| A1 | 5-8 minutes (per person) | 2 tasksYour family, hobbies, where you're fromAsking and giving information about institutions or events |
| A2 | 10-13 minutes (per pair) | 2 tasksYour family, hobbies, where you're fromAsking and giving information about institutions or events |
| B1 | 15-18 minutes (per pair) | 3 tasksIntroduce yourself (2 minutes)The examiner asks questions (general topics, 3-4 minutes) + you'll describe an imageThe candidates have to communicate and plan an event or trip |
| B2 | 18-21 minutes (per pair) | 3 tasksIntroduce yourself (3 minutes)The examiner asks questions (general topics, 3-4 minutes) + you'll describe an imageThe candidates have to communicate and plan an event or trip (3 minutes per candidate) |
| C1 | 23-27 minutes (per pair) | 3 tasksDialogue on given sayings or quotes (the examiner asks questions, approx. 5 minutes per candidate)5-minute monologue (culture, sports, etc.)The candidates have to communicate and look for a solution to a situation (5-6 minutes per candidate) |
This part will be easy and fun if you're a talker! If you like to keep your mouth shut, practice even harder.
➢ You'll be working in pairs, asking each other questions.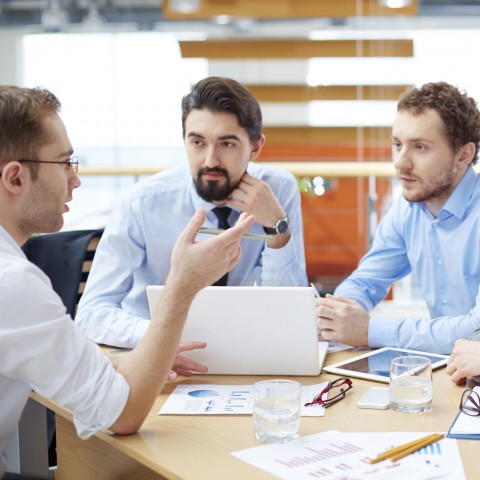 The topics usually include: 
Work or school
Where you learned Czech 
How long you've been studying Czech
Your hobbies
Why you decided to study Czech
How many languages you speak
Possible situations:
Information about museums/galleries
You're at the hospital/restaurant/university/party/trip/etc.
Nail It!
Before the Exam:
Practice, practice, talk, talk, talk. Super-important. 
Practice the timing. Get an image and describe it. Prepare a short introduction including where you're from, what you like to do, etc.
Practice asking questions.
Work on your pronunciation.
During the Exam:
Talk. A lot. Do not stop talking—let the examiners stop you.
Use as much vocabulary and grammar elements as possible, especially if you're taking the Czech B1 exam or higher.
3. Top 10 Tips for Preparing for Your Czech Language Test
Know your strengths and weaknesses. It doesn't matter if you've spent years in the Czech Republic or just completed your first exercise at CzechClass101.com. Assess your skills and get clear on where you're at.
Bring your strongest skills to the highest possible level. Do not slack off. Make sure you feel super-confident.
Work on your weaker points daily. Practice. Get out of your comfort zone, whatever that means for you. Strike up a conversation with a native speaker, learn ten new words a day, try reading magazine articles in Czech… Make progress.
Know the structure of the exam like the palm of your hand: the types of questions, topics, timing…gather as much info as you can.
Check past exam papers and materials. You need to get used to the format and patterns.
Buy textbooks prepared specifically for the exam candidates and use them.
Practice the tasks. Set a timer and try talking about specific topics mentioned in the textbooks and study materials. Read. Answer questions. Take a CCE mock test. Do this every single day.
Practice the timing and plan ahead. Figure out how much time you have to answer one question. You might need to save some time for a double-check—keep that in mind.
Learn from your mistakes. Seeing your most-frequent errors will help you see which skills you need to practice and develop the most.
For the sake of your Czech test results, try to get at least a tiny bit above your level of proficiency. Show off. Try to use as much vocabulary (including idioms) as possible. Practice daily! You need to get used to using new words and sentence structures.
Last but not least:
➢ Stay calm. If you get overly anxious, focus on your breathing for a few seconds. Think positive thoughts and don't let any doubt creep in.
Good luck!
4. How CzechClass101.com Helps You Prepare for Your Czech Language Certificate Exam
In this guide, I did my best to help you understand the structure and requirements of the CCE.
CzechClass101.com is a modern, multi-device platform for Czech language-learners that makes learning Czech easy, exciting, and fun. Make sure you check out our video and audio lessons, and don't forget to use our vocabulary learning tools!
What else can you find on our website?
English-to-Czech translation and pronunciation tips & tricks
Over 630 audio and video lessons
Spaced repetition flashcards
Detailed PDF lesson notes
Sign up now; it's free!
Before you go and create your account, let us know in the comments if you feel more prepared for your test now! Is there anything I haven't covered that you still want to know?
April 10, 2020
What is the most defining moment you will face this year? From memories that you immortalize in a million photographs, to days you never wish to remember, one thing's for certain: big life events change you. The great poet, Bukowski, said, "We are here to laugh at the odds and live our lives so well, that death will tremble to take us." The older I get, the more I agree with him!
Talking about significant events in our lives is part of every person's journey, regardless of creed or culture. If you're planning to stay in Czech Republic for more than a quick visit, you're sure to need at least a few 'life events' phrases that you can use. After all, many of these are shared experiences, and it's generally expected that we will show up with good manners and warm wishes.

Table of Contents
1. Life Events
Do you know how to say "Happy New Year" in Czech? Well, the New Year is a pretty big deal that the whole world is in on! We celebrate until midnight, make mindful resolutions, and fill the night sky with the same happy words in hundreds of languages. No doubt, then, that you'll want to know how to say it like a local!
Big life events are not all about fun times, though. Real life happens even when you're traveling, and certain terminology will be very helpful to know. From talking about your new job to wishing your neighbors "Merry Christmas" in Czech, here at CzechClass101, we've put together just the right vocabulary and phrases for you.
1- Birthday – narozeniny
If you're like me, any excuse to bring out a pen and scribble a note is a good one. When there's a birthday, even better: hello, handwriting!
Your Czech friend will love hearing you wish them a "Happy birthday" in Czech, but how much more will they appreciate a thoughtful written message? Whether you write it on their Facebook wall or buy a cute card, your effort in Czech is sure to get them smiling! Write it like this:
Všechno nejlepší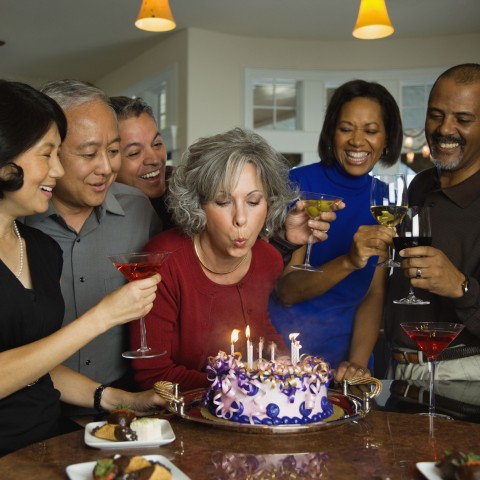 Now that you know the words, I challenge you to put them to music and sing your own "Happy birthday" song in Czech! It's not impossible to figure out even more lyrics, once you start discovering the language from scratch.
2- Buy – nakupovat
If there's a special occasion, you might want to buy somebody a gift. As long as you've checked out Czech etiquette on gift-giving (do a Google search for this!), it will be a lovely gesture. If you're not sure what to buy, how about the awesome and universally-appealing gift of language? That's a gift that won't stop giving!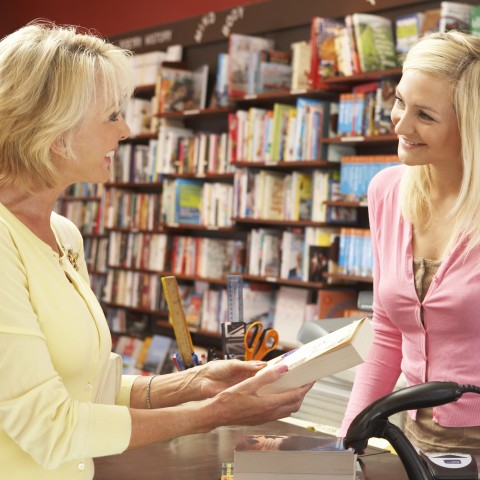 3- Retire – odejít do důchodu
If you're planning to expand your mind and retire in Czech Republic, you can use this word to tell people why you seem to be on a perpetual vacation!
Retirement is also a great time to learn a new language, don't you think? And you don't have to do it alone! These days it's possible to connect to a vibrant learning community at the click of a button. The added benefit of a Daily Dose of Language is that it keeps your brain cells alive and curious about the world. After all, it's never too late to realize those long-ignored dreams of traveling the globe…
4- Graduation – promoce
When attending a graduation ceremony in Czech Republic, be prepared for a lot of formal language! It will be a great opportunity to listen carefully and see if you can pick up differences from the everyday Czech you hear.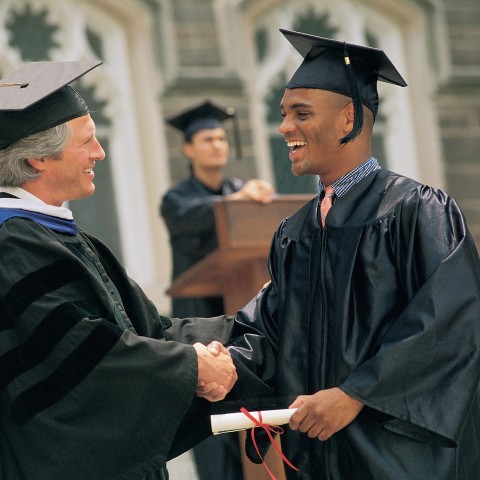 5- Promotion – povýšení
Next to vacation time, receiving a promotion is the one career highlight almost everyone looks forward to. And why wouldn't you? Sure, it means more responsibility, but it also means more money and benefits and – the part I love most – a change of scenery! Even something as simple as looking out a new office window would boost my mood.
6- Anniversary – výročí
Some anniversaries we anticipate with excitement, others with apprehension. They are days marking significant events in our lives that can be shared with just one person, or with a whole nation. Whether it's a special day for you and a loved one, or for someone else you know, this word is crucial to know if you want to wish them a happy anniversary in Czech.
7- Funeral – pohřeb
We tend to be uncomfortable talking about funerals in the west, but it's an important conversation for families to have. Around the world, there are many different customs and rituals for saying goodbye to deceased loved ones – some vastly different to our own. When traveling in Czech Republic, if you happen to find yourself the unwitting observer of a funeral, take a quiet moment to appreciate the cultural ethos; even this can be an enriching experience for you.
8- Travel – cestovat
Travel – my favorite thing to do! Everything about the experience is thrilling and the best cure for boredom, depression, and uncertainty about your future. You will surely be forever changed, fellow traveler! But you already know this, don't you? Well, now that you're on the road to total Czech immersion, I hope you've downloaded our IOS apps and have your Nook Book handy to keep yourself entertained on those long bus rides.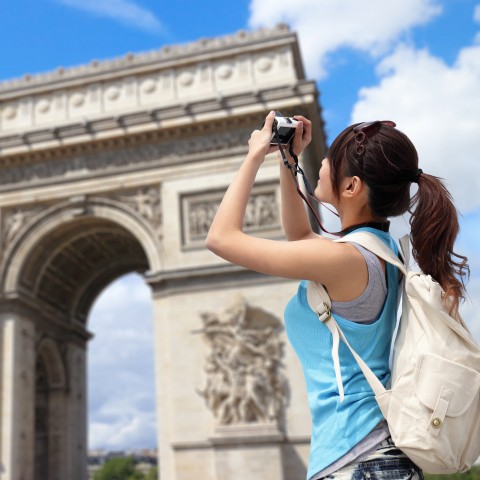 9- Graduate – promovat
If you have yet to graduate from university, will you be job-hunting in Czech Republic afterward? Forward-looking companies sometimes recruit talented students who are still in their final year. Of course, you could also do your final year abroad as an international student – an amazing experience if you'd love to be intellectually challenged and make a rainbow of foreign friends!
10- Wedding – svatba
One of the most-loved traditions that humans have thought up, which you'll encounter anywhere in the world, is a wedding. With all that romance in the air and months spent on preparations, a wedding is typically a feel-good affair. Two people pledge their eternal love to each other, ladies cry, single men look around for potential partners, and everybody has a happy day of merrymaking.
Ah, but how diverse we are in our expression of love! You will find more wedding traditions around the world than you can possibly imagine. From reciting love quotes to marrying a tree, the options leave no excuse to be boring!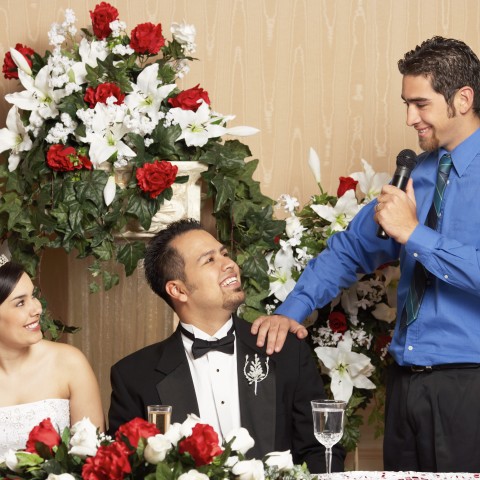 11- Move – stěhovat se
I love Czech Republic, but I'm a nomad and tend to move around a lot, even within one country. What are the biggest emotions you typically feel when moving house? The experts say moving is a highly stressful event, but I think that depends on the circumstances. Transitional periods in our lives are physically and mentally demanding, but changing your environment is also an exciting adventure that promises new tomorrows!
12- Be born – narodit se
I was not born in 1993, nor was I born in Asia. I was born in the same year as Aishwarya Rai, Akon, and Monica Lewinsky, and on the same continent as Freddy Mercury. When and where were you born? More importantly – can you say it in Czech?
13- Get a job – najít práci
The thought of looking for a job in a new country can be daunting, but English speakers are in great demand in Czech Republic – you just have to do some research, make a few friends and get out there! Also, arming yourself with a few Czech introductions that you can both say and write will give you a confidence boost. For example, can you write your name in Czech?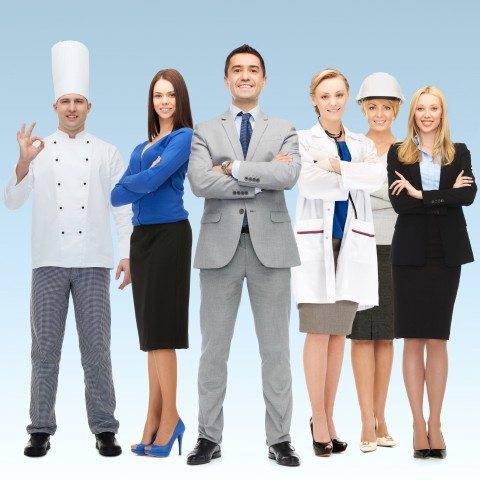 14- Die – zemřít
Death is a universal experience and the final curtain on all other life events. How important is it, then, to fully live before we die? If all you have is a passport, a bucket list, and a willingness to learn some lingo, you can manifest those dreams!
15- Home – domov
If home is where the heart is, then my home is on a jungle island completely surrounded by the turquoise ocean. Right now, though, home is an isolation room with a view of half a dry palm tree and a tangle of telephone wires.
If you're traveling to Czech Republic for an extended stay, you'll soon be moving into a new home quite unlike anything you've experienced before!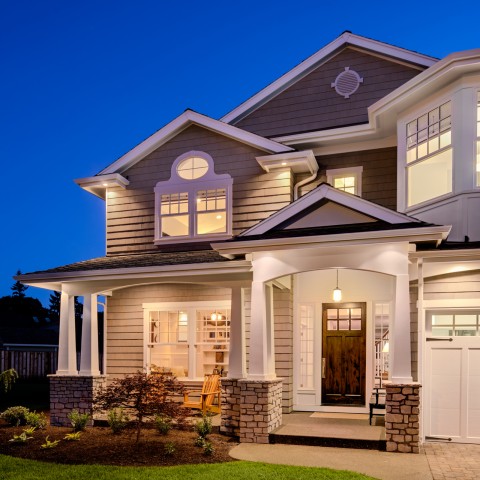 16- Job – zaměstnání
What job do you do? Does it allow you much time for travel, or for working on this fascinating language that has (so rightfully) grabbed your attention? Whatever your job, you are no doubt contributing to society in a unique way. If you're doing what you love, you're already on the road to your dream. If not, just remember that every single task is one more skill to add to your arsenal. With that attitude, your dream job is coming!
17- Birth – narození
Random question: do you know the birth rate of Czech Republic?
If you're lucky enough to be invited to see a friend's baby just after they are born, you'll have all my respect and all my envy. There is nothing cuter! Depending on which part of the country you're in, you may find yourself bearing witness to some pretty unexpected birth customs. Enjoy this privilege!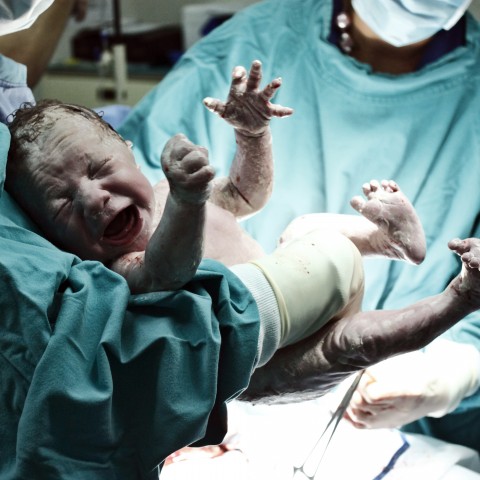 18- Engaged – zasnoubit se
EE Cummings said, "Lovers alone wear sunlight," and I think that's most true at the moment she says "yes." Getting engaged is something young girls dream of with stars in their eyes, and it truly is a magical experience – from the proposal, to wearing an engagement ring, to the big reveal!
In the world of Instagram, there's no end to the antics as imaginative couples try more and more outrageous ways to share their engagement with the world. I love an airport flashmob, myself, but I'd rather be proposed to on a secluded beach – salt, sand, and all!
Engagement customs around the world vary greatly, and Czech Republic is no exception when it comes to interesting traditions. Learning their unique romantic ways will inspire you for when your turn comes.
Speaking of romance, do you know how to say "Happy Valentine's Day" in Czech?
19- Marry – brát se
The one you marry will be the gem on a shore full of pebbles. They will be the one who truly mirrors your affection, shares your visions for the future, and wants all of you – the good, the bad and the inexplicable.
From thinking up a one-of-a-kind wedding, to having children, to growing old together, finding a twin flame to share life with is quite an accomplishment! Speaking of which…
2. Marriage Proposal Lines
Ah, that heart-stopping moment when your true love gets down on one knee to ask for your hand in marriage, breathlessly hoping that you'll say "Yes!" If you haven't experienced that – well, it feels pretty darn good, is all I can say! If you're the one doing the asking, though, you've probably had weeks of insomnia agonizing over the perfect time, location and words to use.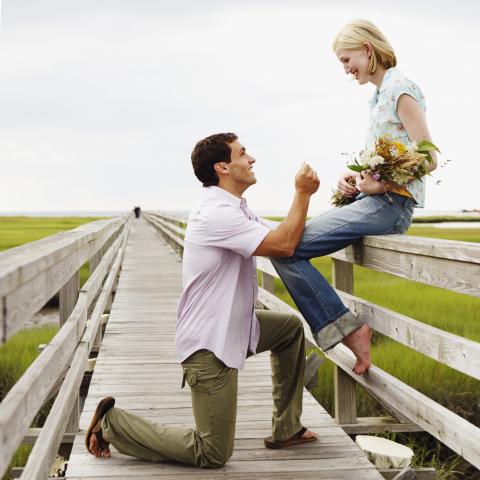 How much more care should be taken if your love is from a different culture to yours? Well, by now you know her so well, that most of it should be easy to figure out. As long as you've considered her personal commitment to tradition, all you really need is a few words from the heart. Are you brave enough to say them in Czech?
3. Talking About Age
Part of the wonder of learning a new language is having the ability to strike up simple conversations with strangers. Asking about age in this context feels natural, as your intention is to practice friendly phrases – just be mindful of their point of view!
When I was 22, I loved being asked my age. Nowadays, if someone asks, I say, "Well, I've just started my fifth cat life." Let them ponder that for a while.
In Czech Republic, it's generally not desirable to ask an older woman her age for no good reason, but chatting about age with your peers is perfectly normal. Besides, you have to mention your birthday if you want to be thrown a birthday party!
4. Conclusion
Well, there you have it! With so many great new Czech phrases to wish people with, can you think of someone who has a big event coming up? If you want to get even more creative, CzechClass101 has much to inspire you with – come and check it out! Here's just some of what we have on offer at CzechClass101:
Free Resources: Sharing is caring, and for this reason, we share many free resources with our students. For instance, start learning Czech with our basic online course by creating a lifetime account – for free! Also get free daily and iTunes lessons, free eBooks, free mobile apps, and free access to our blog and online community. Or how about free Vocabulary Lists? The Czech dictionary is for exclusive use by our students, also for free. There's so much to love about CzechClass101…!
Innovative Learning Tools and Apps: We make it our priority to offer you the best learning tools! These include apps for iPhone, iPad, Android and Mac OSX; eBooks for Kindle, Nook, and iPad; audiobooks; Roku TV and so many more. This means that we took diverse lifestyles into account when we developed our courses, so you can learn anywhere, anytime on a device of your choice. How innovative!
Live Hosts and One-on-One Learning: Knowledgeable, energetic hosts present recorded video lessons, and are available for live teaching experiences if you upgrade. This means that in the videos, you get to watch them pronounce those tongue-twisters, as if you're learning live! Add octane to your learning by upgrading to Premium Plus, and learn two times faster. You can have your very own Czech teacher always with you, ensuring that you learn what you need, when you need to – what a wonderful opportunity to master a new language in record time!
Start Where You Are: You don't know a single Czech word? Not to worry, we've absolutely got this. Simply enroll in our Absolute Beginner Pathway and start speaking from Lesson 1! As your learning progresses, you can enroll in other pathways to match your Czech level, at your own pace, in your own time, in your own place!
Learning a new language can only enrich your life, and could even open doors towards great opportunities! So don't wonder if you'll regret enrolling in CzechClass101. It's the most fun, easy way to learn Czech.