You have your bags (almost) packed, you're working on your Czech vocabulary, you're excited, you got a new passport case, a shiny new suitcase, you've rented an apartment in a charming Czech city…
What else do you need? A bottle of champagne to celebrate your courage and make a toast to your new adventures.
Also: Money. You're going to need money, and riches usually don't just appear out of thin air. Which brings me to today's topic––you're going to need a job.
Finding jobs in the Czech Republic will be easy if you're fine tending the bar or making coffee, and (believe it or not), it won't be much more difficult if you really love huge offices, shiny coffee machines, and having hundreds of colleagues. If you've been dreaming about starting a career in the corporate world since you were five (and you happen to have a degree in engineering), even better.
If having a boss has never been your thing and you'd prefer to reap the benefits of being self-employed, congratulations! That is definitely the least complicated choice for everyone involved.
And by "everyone," I mean you, your bank account (getting paid from abroad and living in a relatively cheap country is a delicious combination), and your friend Justine, who smirked and said you'd never get a visa because she knew someone who tried to get a visa without being employed in the Czech Republic, and "they're turning 90 next month, and guess what, still nothing, why don't you just stay here, I'd miss you."
Here's another piece of good news: The Czech Republic is expat-friendly––over half a million foreigners have relocated to this little green country in the heart of Europe. Under normal circumstances, the Czech job market is pretty healthy, with an unemployment rate staying below two percent. If you're willing to learn a few Czech words (which I suppose you are), think outside the box, and just do it, it will be a breeze.
Now, for the annoying, yet necessary basics.
Paperwork. That word alone makes my skin break out and my hair turn gray. You're not alone in this though. There are professional agencies that will assist you with preparing all necessary documents to make your visa process much smoother.
If you're a student, good for you! Your university will take care of that for you, and you don't have to worry about work visas.
Stacks of papers with stamps are only the beginning of your journey. To succeed and find a job that will pay the bills/make your heart sing/make your grandma proud of you (preferably all of that, right?), you'll need to do a lot more.
Following is a useful guide on how to prepare for your big career move and find work in the Czech Republic!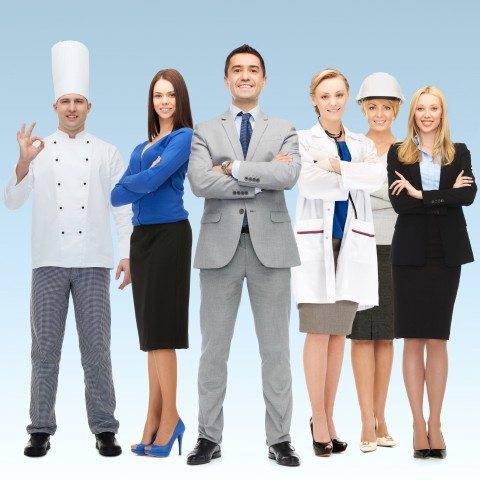 You can be anything you want to be.
Table of Contents
1. You Won't Need a Map, You'll Need LinkedIn
The Czech economy is export-oriented, based on services, manufacturing, and innovation.
The most developed and growing industries in the Czech Republic are:
Manufacturing (especially automotive—it plays an important role in both the European and global perspective—electronics, and machine-building)
High-tech engineering
The promising upward trends in these business sectors (which tend to be multinational) result in interesting roles for specialists from all over the world––for specialists like you. If you have a degree, experience, or the motivation to start a career in one of these fields, you should have no problem landing a job in the Czech Republic.
The demand for international employees is growing. The most common positions for expats are:
Customer Service
Sales
Marketing
Hospitality
Business Development
IT
Which one will you go for?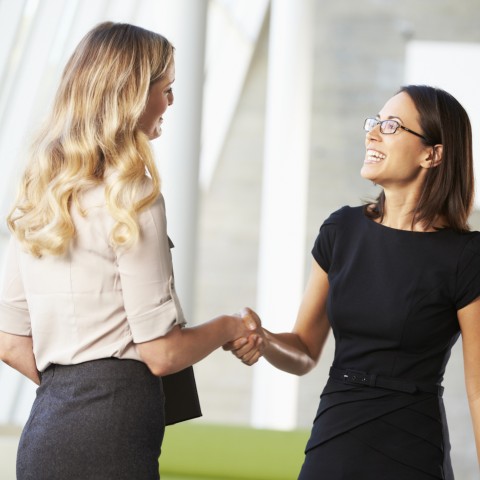 The demand for motivated foreign specialists is growing.
A- Where to look?
Where are the best places to search for work in the Czech Republic for foreigners?
➣ For blue-collar jobs in the Czech Republic, search the local websites Jobs, JobDnes, and Práce.
➣ For freelance work, LinkedIn is the star. Try Glassdoor, and create an account on Na volné noze.
➣ Expat centers, like this one in Brno or this one in Prague, are a great resource too.
➣ Don't underestimate the power of Facebook groups (like Foreigners in Brno, Expat jobs in CZ).
➣ University portals often include job listings.
➣ Indeed
➣ CareerJet
➣ For teaching jobs, try ESL Employment, or ESL Cafe.
➣ Register for job vacancies managed by the labor office.
➣ EURopean Employment Services
➣ Recruitment agencies
B- Blue-Collar Jobs in the Czech Republic
The most sought-after blue-collar positions are in production and logistics:
production line operators
forklift drivers
CNC operators
warehouse operators
forklift drivers
C- Language Teaching Jobs in the Czech Republic
If you're a native English speaker, then finding English teaching jobs in the Czech Republic is your safest bet and the easiest choice. There are many language schools in the country; you can teach in schools or companies, get employed, freelance…whatever works best for you.
Other sought-after languages include:
German
Italian
Spanish
French
Russian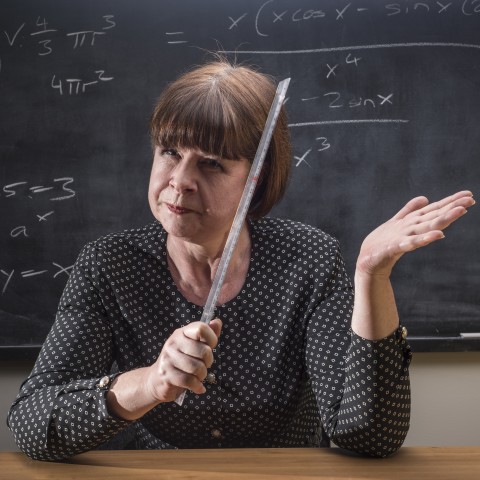 Czechs love being taught by native speakers.
Freelance Jobs
If you want to spend your day in your PJs and still be able to pay your rent, look into freelance gigs:
IT sector and related professions
Digital marketing
Senior consulting, corporate training, business support
Graphic design
Creative and media professions (writing, content creation)
Language services (translating, transcription, interpreting)
Nursing and Other Medical Jobs in the Czech Republic
If you're studying to be a doctor, nurse, dentist, physiotherapist, midwife, paramedic, or another healthcare professional—and if you speak fluent English—you might want to start by applying at Czech Hospital Placements.
Another great starting point is European Medical Mobility.
If you have a degree and are on the lookout for a full-time job, contact a recruitment agency, and check job listings at Czech hospitals:
2. Find Your Calling or Grab What's Available: The Job Market in the Czech Republic
I've got some good news for you: The demand for international employees is growing.
It comes as no surprise that the lowest unemployment rates and plentiful job opportunities are in the big cities: Praha, Brno, Ostrava.
In Prague and Central Bohemia in general, there are numerous logistics, production, and automotive factories and numerous companies looking for motivated foreigners. This is where you'll find the highest salary levels in the industrial and logistics sector in the country.
The South Moravian region with the second biggest city, Brno, attracts many production plants and companies as well.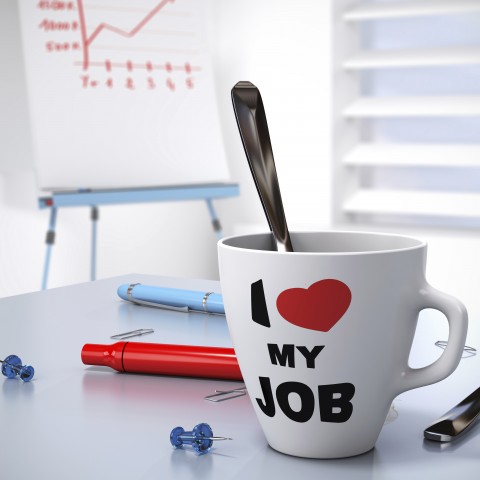 Love your job, and it will love you back.
3. I Don't Even Speak Czech: Does Your Language Level Matter?
If you have a suitable professional degree, and if you're motivated and willing to learn and grow, your knowledge of the Czech language (or lack thereof) won't be an issue.
The other most wanted European language speakers are:
German, Slovak, Polish, Danish, Dutch, Nordic languages, French, Italian
It would be a great idea to get familiar with the basics. Make sure you know how to introduce yourself, can put together a few comprehensive sentences about your career, ask what time it is, and ask for directions.
Other than that, just focus on your job. You'll pick up the language as you go (that's how children learn, and we all know kids are amazing and fast learners). You're probably busy getting settled in your new environment, your mind is buzzing, and the last thing you want to do after a long day at work is sit in a class. Besides, really good teachers are scarce, and you don't want to waste your time looking for the right one—who is likely to be super-busy teaching students who booked their first-class service 10 years in advance (this is a slight exaggeration, I'm sure you know what I mean).
You'll want to utilize your precious free time as best as you can: get a good app, learn Czech on your commute or online at home while sipping hot chocolate, and practice your pronunciation and vocabulary with your Czech colleagues, while ordering pizza, or on a fun date.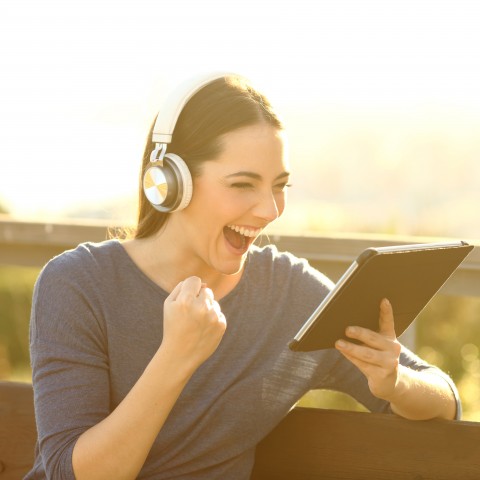 Learn a new language anywhere, anytime.
4. How CzechClass101.com Can Help You Learn Czech in a Fun Way
Stop trying to learn Czech. Learn Czech. Get smarter tools, study smarter, and believe in yourself. The sky's the limit!
I hope you enjoyed this article and learned something new! In case this wasn't enough for you, please check out our Basic Bootcamp series, which introduces the very basic grammar and vocab in five compact lessons.
If you're taking your Czech studies seriously, you could grab a Czech grammar book or learn online (the latter of which is way more convenient). Learning a new skill has never been easier. Just grab your phone and get to work!
CzechClass101.com makes learning Czech easy, exciting, and fun. With us, it's not about endless memorizing or thick textbooks. Learn Czech the better way—with us, you'll make progress faster than you could imagine!
What can you find here?
Sign up now. It's free!
Let us know if you liked this article and share your experience with finding a job in the Czech Republic. We'd love to hear from you!