You know, there are certain situations in life where it's acceptable to just grab your stuff and leave without announcing your departure to the entire room. However, most of the time, it's nice to be polite and exchange pleasantries! 
Besides, I'm sure that you want to make a good impression. You want people to remember you. You want to have friends and an awesome career, fall in love, and live in a house with a red roof…and how would you achieve that without the persuasive influence of your social graces? 
Saying goodbye in Czech is today's topic. By the end of this article, you'll be ready to say bye in Czech to your boss, a cashier in your favorite supermarket, someone you just met, someone you definitely want to see again, someone you never want to speak to again…the list goes on. Ready?
But.

First things first: Go check out our list of ten lines you need to know for introducing yourself and make sure you know all of these cute pleasantries. You'll soon have all the language skills necessary to make people fall in love with you and earn a special place in their memories. (Want your Czech goodbye to be really memorable? Adding a little emotion never hurts, if that's your thing.) Start with a bonus, and download the Must-Know Beginner Vocabulary PDF for FREE!(Logged-In Member Only)
Table of Contents
1. The Most Common Ways to Say Bye in Czech
Unlike in English, you won't get by using just one word for goodbye in Czech. Sorry. In this beautiful Slavic language, we use formal (second person plural) and informal (second person singular) speech.
The good news is that you don't need to sit there and memorize dozens of new Czech words. These two will suffice:
Formal: Na shledanou. ("Bye," meaning "See you again.")
Informal (a.k.a being on first-name terms): Čau. ("Bye." – Yes, it's pretty much the Italian ciao.)
If you remember these two words, you're going to be okay in any situation.
However…you don't do basic, do you? Let's explore a little more.
Also:
➢ Čau is a hello and a goodbye in Czech. You're welcome.
➢ Tak čau ("So, bye") is a very common form. Don't be surprised if you hear this.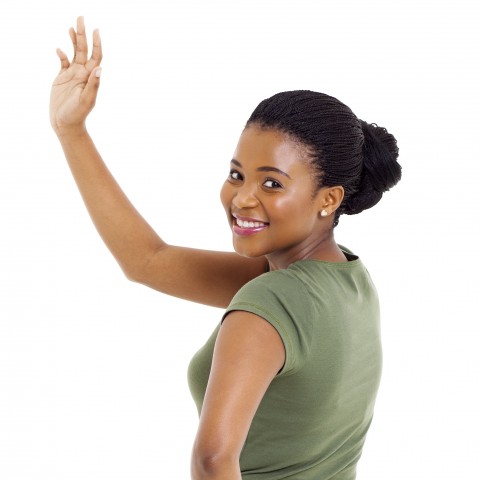 Čau!
2. Formal Czech Words for Goodbye – When Words Aren't Enough
Let's say you've just met your significant other's parents for the first time. It's a sensitive situation that could be a little awkward. Plus, not only do you need to say stuff, but you also need to do stuff. On top of that: cultural differences.
Now, I'm gonna tell you my own story, because keeping things real makes writing a whole lot easier.
My American boyfriend's parents are in their 70s. I was about to celebrate my first Thanksgiving ever with them, but they had never really interacted with a foreigner before and his mom was worried she wouldn't understand my English (I'm pretty sure she did wish that were true by the end of the weekend). 
I don't really care what people think about me, but sheesh! This lady birthed my beloved boy; I want her to like me! So, being my usual organized self, I got ready. I asked my boyfriend what to do, what to say, and how to act during the first and final minutes (I managed to be naturally charming in-between), and it worked!
Here's my advice:
➢ When visiting or living in a foreign country, don't rely on people being understanding. Learn their customs and be respectful of their culture. Try to be one of them (When in Rome…).
➢ Do not underestimate the power of culture.
➢ A foreign accent is cute, ignorance isn't.
➢ Don't invade their personal space.
Remember that you need to use formal speech.
Step 1:
Are you leaving? Say:
Děkuji za pozvání. Mějte se hezky. Na shledanou. ("Thank you for having me. Be good. Bye.")
Are they leaving? Say:
Děkuji za návštěvu. Mějte se hezky. Na shledanou. ("Thank you for visiting. Be good. Bye.")
Was it your first meeting? Say:
Masculine: Rád jsem vás poznal. ("Nice meeting you.") 
Feminine: Ráda jsem vás poznala. ("Nice meeting you.")
Do you want to hang out with them again? Say:
Masculine: Moc rád vás zase uvidím. ("I would love to see you again.")
Feminine: Moc ráda vás zase uvidím. ("I would love to see you again.")
Step 2:
Czech people aren't huggy. No need for kisses either, unless the other person likes it French. Observe. Let them keep their distance. (Unless it was love at first sight, in which case you should tell them.)
Step 3:
There's this weird custom (several customs, actually) that I just don't get. You're at someone's place, you feel like it's time to go, you say "I'm gonna go," and then they say: "Are you in a rush? Stay a little longer." You don't want to make them feel bad, so you're torn over whether to leave or stay a few more minutes.
It's an act. They don't mean it—it's just a weird cultural thing. Just get up and go, unless you can tell they're being genuine.

Want to know more about Czech culture? Read on.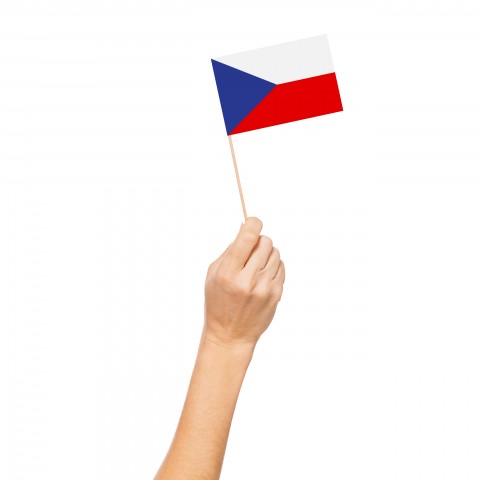 Czech culture and American culture have very little in common.
3. See You!
The process of saying bye in Czech is pretty straightforward and linear—you just say čau ("bye") and go. Still, this phrase is fairly popular as well – you can see some of the variants in the table below!
➢ Uvidíme se…
➢ Literal translation: "We will see each other."
You might hear some of these phrases occasionally:
| | |
| --- | --- |
| Czech | English |
| Uvidíme se zítra. | "See you tomorrow." |
| Uvidíme se večer. | "See you tonight." |
| Uvidíme se v práci. | "See you at work." |
| Uvidíme se ve škole. | "See you at school." |
| Uvidíme se příště. | "See you next time." |
| Uvidíme se příště? | "Will we see each other next time?" |
All of these phrases are very neutral, and you can use them in both professional and informal settings with your friends.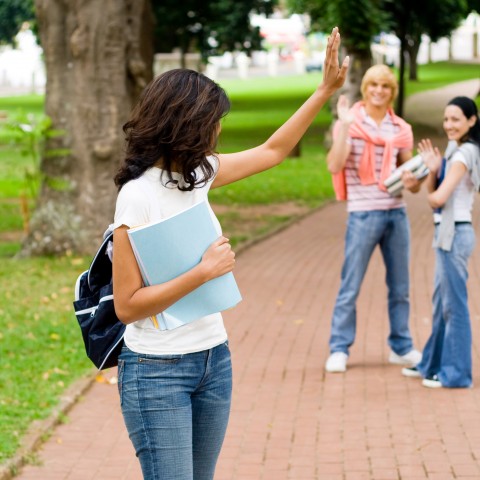 Uvidíme se zítra! ("See you tomorrow!")
4. At the Airport or Train Station: Farewell!
Watching people in airports is one of my favorite things to do. There's something super-powerful in all of the hellos and goodbyes, the hugs, the tears of joy, the drama of parting couples…
What surprises me the most is that the men cry just as much as the women do.
Anyway. 
Here's how to say goodbye in the Czech language when the parting's difficult.
| | |
| --- | --- |
| Czech | English |
| Šťastnou cestu. | "Safe travels." (Literally: "Happy journey.") |
| Dávej na sebe pozor. | "Take care." (Literally: "Take care of yourself.") |
| Hodně štěstí. | "Good luck." |
Again, all of these phrases are neutral. You can use them with your eighty-year-old boss and your new friend who's a hippie and ignores all of the niceties and social rules.
5. Pleasantries (a.k.a How to be Sweet and Caring)
You know, all the little things we say before parting.
Do you need/want to leave before everyone else? Say:
Musím už jít. ("I gotta go.")
Are you in a hurry? Say:
Musím letět. ("I gotta fly.")
Musím běžet. ("I gotta run.")
Wanna sound nice? Say:
Měj hezký den. ("Have a nice day.")
Wanna sound nice and casual?
Měj se! 

This is impossible to translate (literally, "have yourself"). It's a variation of "Have a good one!"
Do you want to see them again? Say:
Ozvi se. ("Keep in touch.")

You can probably guess that this is not something you'd say in formal settings, hence the informal speech.
Do you THINK you might want to see the person again, but you're not sure yet? Say:
Ozvu se. ("I'll keep in touch.")
Do you REALLY want to see them again? Say:
Musíme to někdy zopakovat. ("We must do this again.")
6. Professional Settings
The corporate world has its own rules, and unless you're a freelancer, you'll probably look for a job some day. If that's the case, you might hear or say one or more of these phrases at your interview:
Děkuji za váš čas. ("Thank you for your time.")
Ozveme se vám. ("We will get in touch.")
Budeme v kontaktu. ("We will keep in touch.")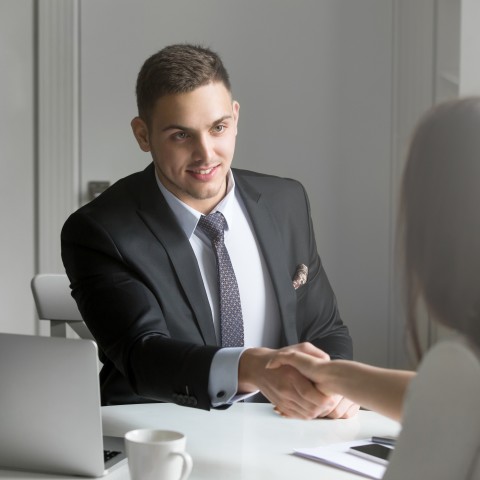 Ozveme se vám. ("We will get in touch.")
7. How CzechClass101.com Helps You Learn Czech in a Fun Way
CzechClass101.com will make learning Czech easy, exciting, and fun. With us, it's not about endless memorizing or thick textbooks. Learn Czech with us and make progress faster than you could imagine!
What can you find here?
English-to-Czech translation and pronunciation tips/tricks
Over 630 audio and video lessons
Spaced repetition flashcards
Detailed PDF lesson notes
Sign up now—it's free!

One last thing: Let us know in the comments if this article helped you. Is there anything else you want to know about saying bye in Czech, what to do, and how to get prepared? Let's get in touch, and we'll do our best to help!