What's the number-one thing that will make learning Czech entertaining, help you boost your vocabulary, keep you company, and always be there for you? YouTube! When you learn Czech, YouTube videos in or about the language will be immensely helpful to you.
Here's a little background story to show you the power of YouTube: 
When I first discovered this marvelous world of videos (back in 2007 or so), I decided I had to speak English well enough to understand what was going on in makeup tutorials (this was WAY before influencers were a real thing, guys!).
Lo and behold, here I am. Don't underestimate the power of social media and technology. Thanks to specialized channels, you can learn to speak Czech with YouTube.
If you're busy, juggling work/love/whatever, or just, you know, living your life, you want to be efficient. Do you have time to sit down for an hour and repeat new vocabulary?
Probably not.
Here enters YouTube.
YouTube videos are great background noise, and I promise, even if you don't think you're paying much attention, you do register what you're hearing. You'd be surprised how big of a difference a mere fifteen minutes a day will make. Besides, it's fun. Just put on a video, cook dinner, do your nails, clean the bathroom…and learn Czech with YouTube!
I highly recommend that you put your game face on at least a couple times a week and watch a pro educational video on the CzechClass101 YouTube channel. These girls know how to explain the quirks of Czech grammar, their pronunciation is angelic, and they make learning Czech so much easier for you!
Now, let me show you the best YouTube channels for learning the Czech language.
Table of Contents
1. Kovy
Category: Entertainment, current affairs, traveling, vlogs, parodies
Level: Advanced
Features: Contemporary vocabulary, good pronunciation, great for younger audiences
Kovy is the latest phenomenon, and everybody and their mom loves him. This is the right content for you if you're in the mood for something light-hearted. The vocab is pretty advanced, but we're working on getting out of our comfort zone, right? 
How To Survive in NYC with $1/day is a great example of his work.
2. Dewii
Category: Zero waste, veganism, minimalism, yoga, routines, best of (product recommendation), vlogs
Level: Intermediate – Advanced
Features: Contemporary vocabulary, good pronunciation, great for younger audiences, contemporary topics
Compared to Kovy's channel, Dewii's is less "trendy" and "funny," and more slow-paced—maybe even "grown-up." It's all about zero waste, climate change, vegan food, and minimalism. She's a lovely, bubbly girl, and her Czech isn't overly complicated (vocabulary-wise).
Also, her vegan recipes are delicious and easy to make! 
Her channel is a great combo of education and lifestyle. 
3. Radiožurnál
Category: News, interviews, current affairs
Level: Intermediate – Advanced
Features: Great for vocabulary building, slow-paced, professional pronunciation
This Czech YouTube channel features interviews and podcasts. It's great for building (and challenging) your vocabulary, as the speech is slow-paced and precise with professional pronunciation. Yay! You'll learn about the latest affairs, Czech culture, and sports, all while sharpening your language skills.
Short on time? If you download their app, you can listen to radio plays from various contemporary or classical authors (Maupassant, etc.) on the go!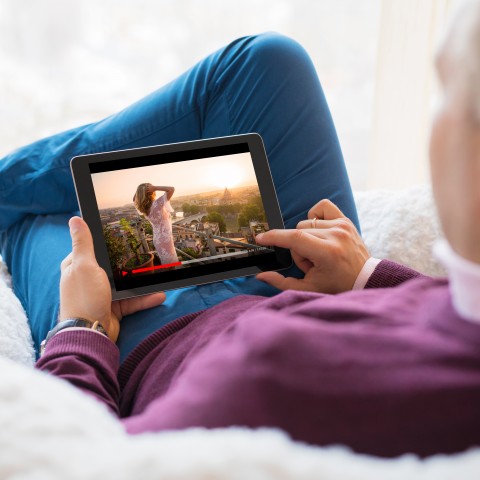 Watch and learn.
4. DVTV
Category: News, interviews 
Level: Intermediate – Advanced
Features: Great for vocabulary building, slow-paced, professional pronunciation, educational (science, politics, culture), some interviews are in English with Czech subtitles
DVTV is my personal favorite, and you'll love it if you want to learn more than just the Czech language. DVTV is a streaming news channel that specializes in interviews with recognized professionals in various fields. They have won numerous awards and their content is truly interesting, slightly edgy, and informative.
Are you interested in health? Gastronomy? Politics? I promise you won't be bored, especially if you appreciate professional journalism.
Some of their interviews are in English with Czech subtitles.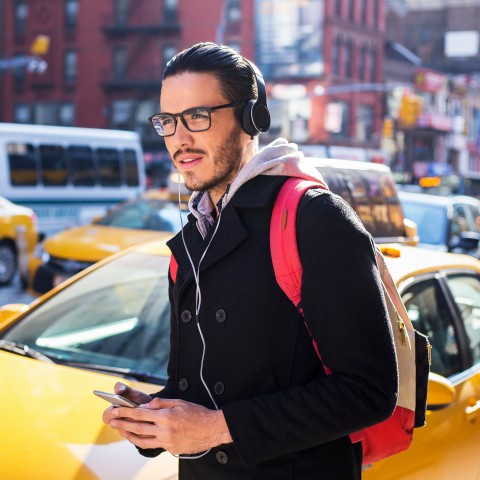 Listen and learn wherever you are.
5. Bonton Kids
Category: Cartoons for kids 
Level: Intermediate – Advanced
Features: Great for vocabulary building, very simple and easy to understand
Everybody loves cartoons, and believe it or not, they can actually help you learn Czech. I don't have much to say about this channel, except: Enjoy!
Cartoons are perfect for lazy weekend mornings or… say… days when you can't leave the house for various reasons.
Besides, who doesn't feel like a little kid sometimes?
There are movies and cartoons on this channel, so you'll never get bored watching. This is a great option if you're looking for relatively easy Czech YouTube channels to pass the time.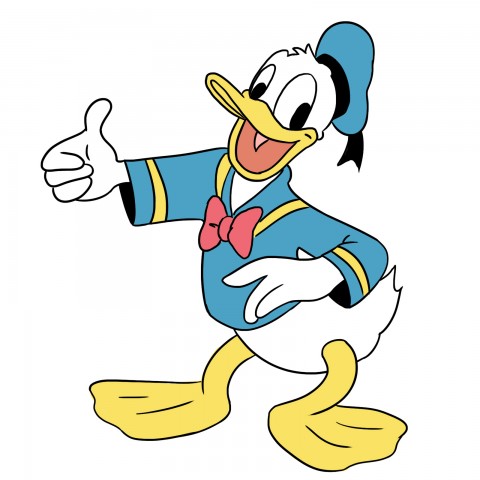 "Cartoon" – Kreslená pohádka.
6. TadyGavin
Category: An American who is learning Czech 
Level: Beginner – Intermediate
Features: Great for building vocabulary, beginner-friendly, great learning tips
Gavin is an American who's been studying Czech since 2016. His videos are cute and super-informative. He knows all about the struggles and joys you're likely experiencing yourself, and can help you navigate through the labyrinth of Czech language grammar. To start, check out his video How to Learn Czech, Hacks and Resources or watch him eat Czech candy for the first time.
7. Dream Prague
Category: An American living in the Czech Republic
Level: Beginner – Intermediate
Features: In Czech with English subtitles / English with Czech subtitles
Jen is an American girl who has been living in Prague for eight years. She has one of the best Czech YouTube channels for learning fun facts, surprising Czech stuff, and general fun. If you're interested in how Americans see the Czech culture and traditions, or want to learn more about the country, you're going to love her channel. Check out her 5 Fun Facts about Czech Culture (that are also illegal).
Already want more? Find out why she moved to Prague and things you didn't know were Czech!
8. Veselé učení nejen pro děti/Fun Learning Not Just for Kids
Category: Educational channel for children
Level: Beginner
Features: Basic vocabulary, professional pronunciation, basics, well-explained, graphic
Guys, seriously. I know this sounds ridiculous, but when you're learning another language, you want everything to be very simple, well-explained, and graphic. Guess what these videos are? Very simple, well-explained, and graphic. This alphabet video is a great example of how the videos are structured. 
Sure, you might need a shot of tequila after watching a couple of those, but I promise it'll be worth it!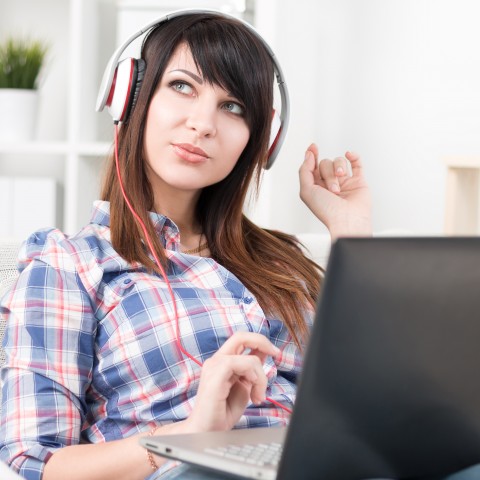 "Headphones" – Sluchátka.
9. Jitka Nováčková
Category: Lifestyle, vlogs, makeup, viral challenges
Level: Beginner – Intermediate
Features: Simple vocabulary
Jitka is a gorgeous Czech model who married a Danish soccer player. Her videos and vlogs cover life in Denmark, traveling, life in another country, and some fun beauty-related stuff. 
The content is great for broadening your vocab, it's fun to look at, and it's not overly complicated. Check out her backstage vlogs, challenges, and beauty tips
10. CzechClass101
Category: Education
Level: All
Features: Vocabulary, grammar, podcasts, listening exercises
Last, but not least: CzechClass101 is every Czech student's dream and the best place to learn the Czech language on YouTube. Learn basic and not-so-basic vocabulary, discover info about Czech holidays, work on your listening skills (beginner, intermediate, advanced) and reading skills (absolute beginner, beginner, intermediate).
For those of you who are always busy, there are Czech in 3 Minutes videos that will help you learn the basics: numbers in Czech, how to introduce yourself, apologies, and much more.
Why is it awesome?
1. Our videos are made by professionals, so the structure and content is highly effective and helpful for all learners.
2. It's available 24/7.
3. It's free.
4. You can listen and learn from anywhere.
5. You can pause and rewind anytime without interrupting other students in your class.
6. You can focus on strengthening or polishing a specific skill (like reading or listening).
What's not to love?
11. How to Make the Most of YouTube Videos
Okay, now we've introduced you to some of the best Czech YouTubers and other Czech language channels. But this new knowledge won't do you much good unless you know how to make the most of your watching time. Here are our tips:
Pay attention to whatever you're watching. 
Write down words you've just learned or have trouble remembering.
Focus on vocabulary. Set a goal and stick to it. Fifteen new words a day is totally realistic and will bring you to almost 5500 words in just one year! That means going from absolute beginner to intermediate in just twelve months.
Find a topic you like—makeup, traveling, cooking, or even try to pick up a new hobby—whatever strikes your fancy! The more interested you are, the faster and easier you'll learn.
Comment and interact with other followers.
Be consistent. Remember: What you treat like a hobby, stays a hobby.
Set milestones. How does going from absolute beginner to intermediate in one year sound? And you know what? It's totally doable!
12. How CzechClass101.com Helps You Learn Czech in a Fun Way
CzechClass101.com will make learning Czech easy, exciting, and fun. With us, it's not about endless memorizing or thick textbooks. Learn Czech with us and make progress faster than you could imagine!
What can you find here?
English-to-Czech translation and pronunciation tips/tricks
Over 630 audio and video lessons
Spaced repetition flashcards
Detailed PDF lesson notes
Sign up now, it's free!
One last thing: Let us know in the comments if this article helped you. Also feel free to let us know what your favorite Czech YouTube channels are, and how you use them to learn Czech faster. Let's get in touch!